Freeform Graphics
Digitally Controlled Cutting Systems
Fast and precise freeform graphics and digital contour cutting
Saves labor, reduces waste and increases productivity
Universal cutting, routing, and engraving
Camera registration system for accurate cutting, sheet after sheet
Bar code system to correctly match printed output with vector cut path
Support for roll-based media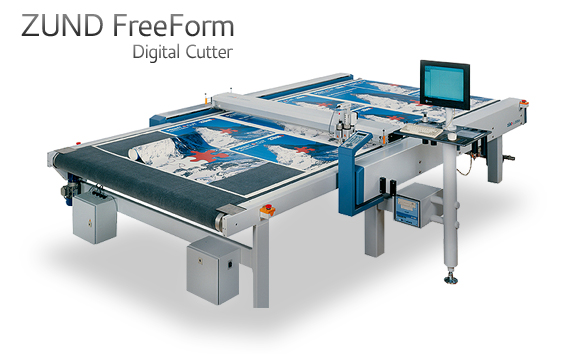 DPI Direct has San Diego's Zund, Kongsberg, Colex and AXYZ Freeform graphics cutters allowing us to execute our customer's creative visions. Tools include a router, kiss-cutting tool, drag knife, oscillating knife, and conveyor system.
Create Distinctive, Successful Promotions
Signage, intricate lettering, trade show exhibits or complex 3D displays, this cutting device gives you the perfect tool for every material, including vinyl, cardboard, polypropylene, acrylic, foamcore or wood. This professional quality cutting and routing lets us convert our clients' ideas into products that make an impression.
Attracting Customers with Creativity
Only the most creative impulses will get through to the customer. This cutter's intelligent control, flexibility, and flawless cutting technology are carefully designed to deliver unequaled quality and productivity.