Advanced Scanning Technology for Maximum Image Detail
Hi Resolution Scanning Services Using Creo EverSmart Supreme Scanner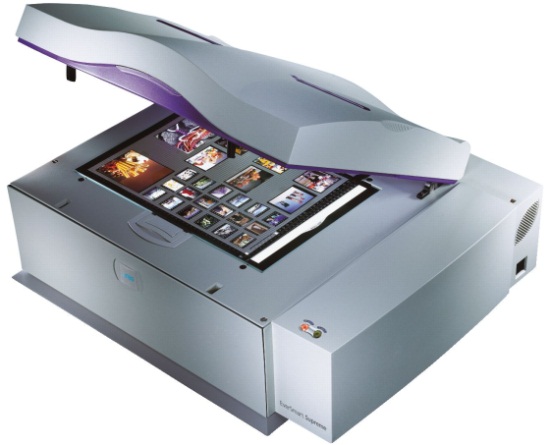 We offer scanning services suitable for everyone from the hobbyist to prepress professionals and photographers, using our EverSmart Supreme scanner, which is designed for excellent image quality as well as high speed workflow.
A project is only as good as a sum of its parts…"
With XY Stitch scanning technology the scan head moves along the x and y axes, enabling accurate positioning directly below the center of each image, regardless of where the original is placed on the scanning area. The technology assures uniform sharpness and high optical resolution of up to 5,600 dpi everywhere on the scanner. Superior image quality is maintained even with large originals. For example, an 8-by-10-inch image can be scanned in several strips at a record-breaking scanning resolution of 14,000 dpi, capturing maximum information. Stitching is performed on the fly to further increase productivity.