A Powerful Device for Creating Giant Sized Banners and Billboards
Our Miller 30 ft. Weldmaster 112 allows for:
Digital banners of virtually unlimited size
Seaming of acrylic and PVC fabric panels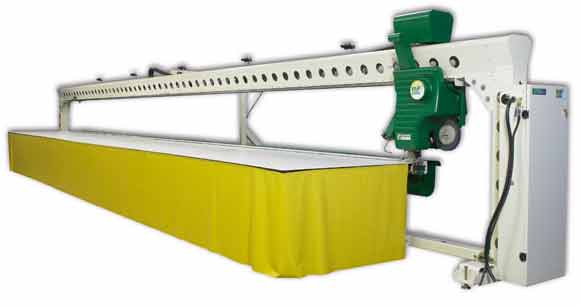 For long, straight, consistently welded seams, the Miller Weldmaster CS-112 is simply the world's most efficient machine for assembling products. The CS-112 will weld acrylic fabrics and PVC fabrics faster than any other technology available. This hot air seam welding machine has a large breadth of production capabilities. With precision-controlled welding parameters, this equipment allows for high speed production in seam welding for huge banners and displays.
It is capable of welding speeds up to over 65 feet per minute, and allows seam welding for PVC, PE, PU and many other materials.