Banner Stands create a big impact without requiring much space. They can attract people's attention, even those who are just walking by. Because banner stands take up very little space they are great for small trade shows, job fairs, or your own office's lobby.
Cost Effective
At DPI Direct we pride ourselves on the competitive prices that we offer on all of our products and services, and it is one of the main reasons that we believe we should be your first and only port of call for roll up banner stands. If you are looking for a way to advertise your business and save a bit of money, then roll up banner stands are perfect for you and your company. High quality roll up banner stands don't have to cost an arm and a leg and DPI Direct is able to offer truly cost effective prices on all of our roll up banner stands and printing services, thus making these a very cost efficient marketing tool.
Durable
A great benefit of roll up banner stands from DPI Direct is durability. Our roll up banner stands are very long-lasting, making them simply perfect for any business looking to advertise their products and services over a long period of time. If you are advertising something such as a special offer with a time frame, roll up banner stands are a great investment. Even if you're simply advertising your business, products and services, roll up banner stands are a truly effective way to do so.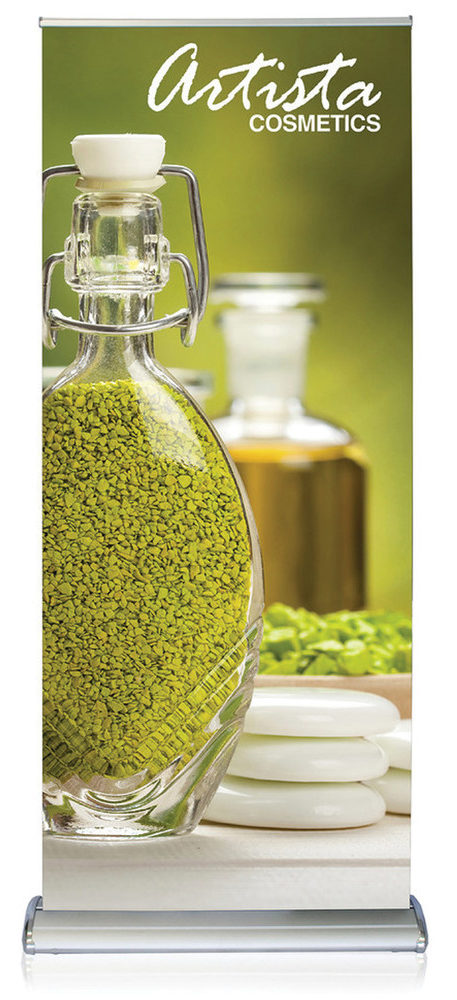 Banner stands are an excellent choice when looking for a portable display. They can be used in many different industries for different uses. Banner stands come in a variety of styles from fixed stands to X-Style stands, expandable stands and, obviously, retractable roll up stands.