LightJet PrintingOur Two LightJet 430's Offer Superior Output Quality for Many Applications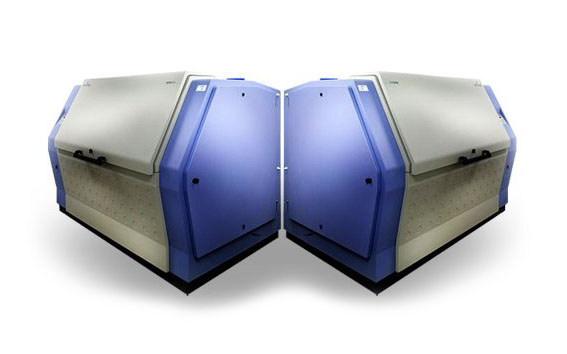 True Continuous Tone Photographic Imaging
Lightjet printing is a type of digital printing process that uses lasers to transfer an image onto a medium, such as paper or photo paper. It is a high-quality printing method that produces sharp and accurate images with a wide color gamut.
In lightjet printing, the image is first digitally captured and then processed using specialized software. The processed image is then transferred to a printing plate, which is placed in the printing press. A series of lasers are used to expose the image onto the printing plate, which is then developed using traditional photographic processing methods. The final print is produced on light-sensitive paper or photo paper using traditional darkroom techniques.
One of the advantages of lightjet printing is that it allows for the production of prints in a wide range of sizes, from small prints to large-format prints. It is also capable of producing prints with a high level of detail and color accuracy.
Lightjet printing is often used for fine art printing, photographic printing, and other applications where high-quality prints are desired. It is a popular choice among photographers and artists due to its ability to produce prints with a wide range of tones and colors, as well as its ability to reproduce fine details accurately.
Most award-winning large format photo laser printer ever
DPI Direct is the only shop in San Diego with two LightJet 430s, the most award-winning large format photo laser printer ever. LightJet 430s have a 36-bit color space, capable of producing 68 billion colors. This ensures optimum color with perfect fidelity. In comparison, other photo printers are limited to 24 bits or 16.7 million colors. Image anything you create in stunning detail with this industry-leading equipment.
"LightJet prints are true photographs on actual photographic paper."
The LightJet printing process uses lasers to expose color in paper. This allows us to create images in the RGB spectrum, which are much more vivid than printing's usual CMYK. Also, there is no ink and this, no dots or worry about dot gain.
Archival quality: Normal exposure to indoor light sources should not cause any significant fading for sixty or more years. Direct sunlight may shorten life. Not recommended for long term outdoor use.
The LightJet 430 can print true continuous tone images up to 50″ by 120″ with a hardware optical resolution of 300 dpi. For high-volume applications resolution can be lowered to 200 dpi (via dedicated set of large aperture optics), while doubling the output. A dedicated on-board interpolation engine allows for smooth scaling of low-res images for optimal printing results. Because of its generous color gamut, art to be printed on the LightJet 430 is best represented using AdobeRGB1998 color space.
About our LightJet Printer
We print using the LightJet 430
Wide Format
Photo Laser Printer. LightJet printers set the standard for truly photographic quality. An internal drum holds photo media stationary while imaging with three lasers, achieving image quality superior to all
wide format
printers – photographic, inkjet and electrostatic.
Durability of the Media
Photographic materials resist fading, and their output is ideal for backlit images. Photo media carry manufacturers' guarantee of archival quality that is color fast for more than 50 years.
Applications
Exceptional quality makes LightJet the number one choice for fine art photography, aerial photography and satellite imaging.
Color consistency makes LightJet excellent for trade show graphics.
Print media longevity makes LightJet suitable for museum graphics.
Superior transparency printing makes LightJet perfect for advertising, point-of-purchase and entertainment graphics.
Sharpness and Detail
LightJet's imaging technology ensures a constant pixel size, shape, and intensity over the entire image. Media is held stationary within a precision internal drum, while a spinning mirror directs laser light to expose reflective and backlit photographic material.
No visible dots
Using red, green and blue lasers, the LightJet achieves true continuous-tone. Inkjet and electrostatic printers, which simulate photo quality with half-tone dot patterns, would need to image at 4000 dpi to duplicate the same image crispness, highlights and shadow detail.
LightJet Color Fidelity
The LightJet has a 36-bit color space, capable of producing 68 billion colors, which ensures optimum control over the light source to reproduce color with perfect fidelity. In comparison, other photo printers are limited to 24 bits or 16.7 million colors.
LightJet Print Media
Fujicolor Crystal Archive Professional Paper Super Type C (50in. roll width – 48in. printable)
Fujicolor Crystal Archive Digital Pearl Paper (50in. roll width – 48in. printable)
Fujicolor Crystal Archive flex Paper (50in. roll width – 48in. printable)
Fujitrans Crystal Archive Display Material (50in. roll width – 48in. printable)
FujiClear Crystal Archive Display Material (50in. roll width – 48in. printable)
LightJet Printing Features
Photographic Prints up to 50″ x 120″
Backlit and reflective prints
Fast turnaround projects, print speeds up to 485 sqft/hour
Projects requiring consistent color matching over multiple runs
Perfect for Acrylic Facemounted Prints