Indigo Delivers Unmatched Quality
HP Indigo 12000 Digital Printer Key Features:
Print Resolution: 812 dpi
Max Printing Speed: 4,600 pages per hour
Max Page Size: 20″ x 29″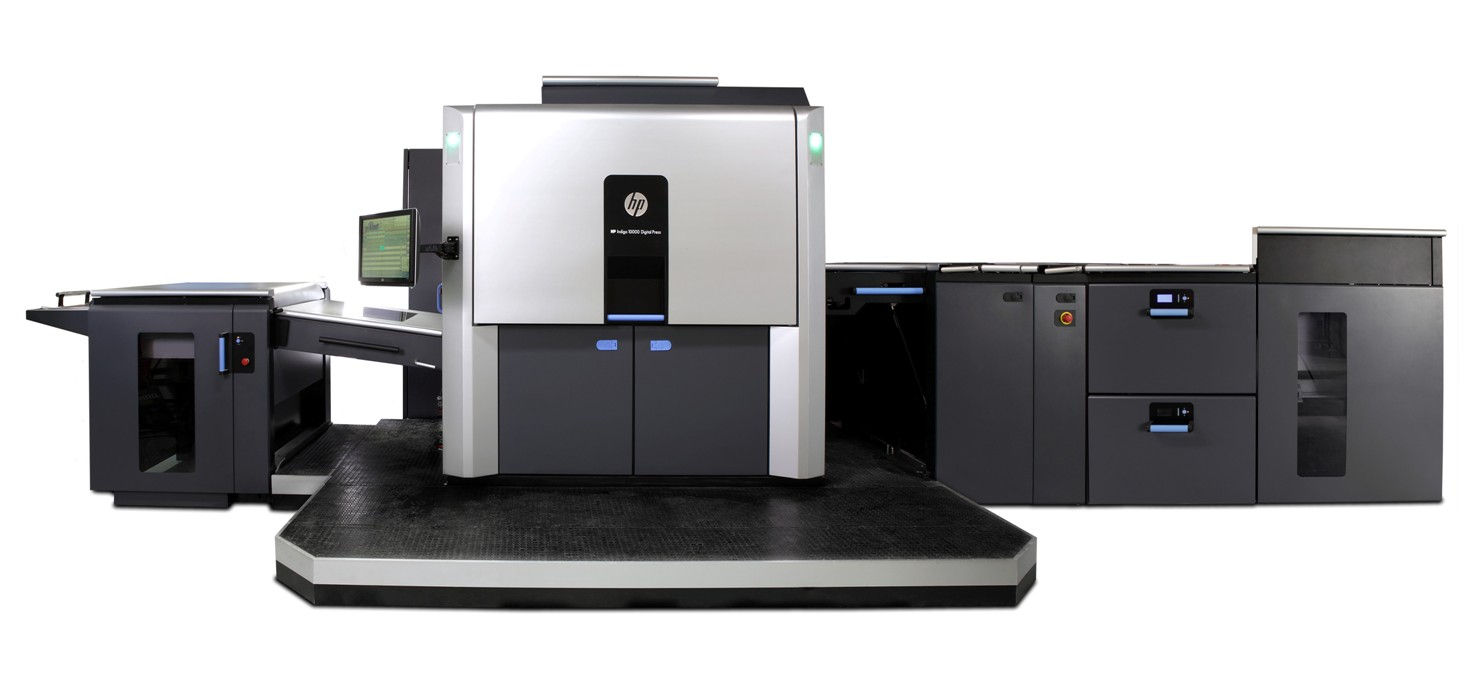 Mimicking offset printing, the HP Indigo 12000 uses liquid inks to provide an offset feel. It delivers unmatched digital printing quality with 812 dpi at 8 bit, addressability: 2438 x 2438 dpi HDI (High Definition Imaging) print resolution, sheet sizes up to 20″ x 29″. When tested, the press was preferred over all competitive digital presses, in every category, even preferred overall to conventional film. The device creates prints with unequaled richness, realism, sharpness, and smoothness.
Printing 3450 full-size 29-inch sheets per hour (4/0) or 4600 sheets per hour using Enhanced Productivity Mode (EPM), the press is capable of producing over two million color sheets per month. The 29-inch format enables highly efficient imposition of jobs and allows us to print projects like pocket folders that are impossible with a 13″ x 19″ sheet size. "The combination of press speed with the high number of copies imposed per sheet delivers at least two and a half times the productivity of any digital sheetfed press in the market today." – HP