We understand that having the right substrate is essential to the success of a project. But when it comes to wide format adhesives, the options can seem endless! We've talked to the experts and learned that by answering two or three simple questions, you can be well on your way to finding your ideal material.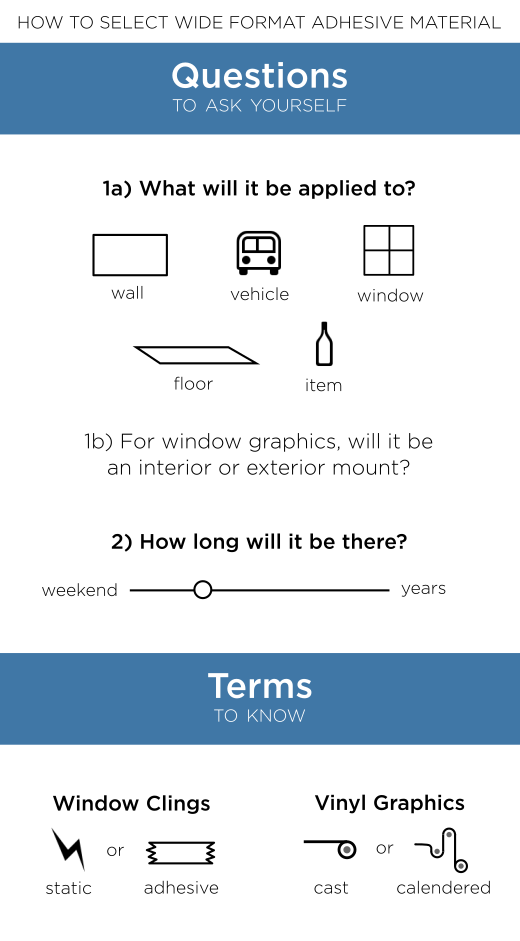 So if you say you want a long-term adhesive vinyl for your Volkswagon Bug, we know you'll need a cast vinyl with control tack and air release because the flexibility makes it ideal for application to contour shapes.
Or maybe you need a window cling for a week-long event. We would recommend a static cling, which can be applied easily and leaves no residue when removed.
Lamination note: We almost always advise applying lamination to protect the printing against scratches, general wear and tear, and to avoid stretch. This is especially important for long-term graphics and those in high traffic areas!
This Dispatch is only testing the waters when it comes to wide format adhesive materials. For more information or to chat about a specific project, give us a call or send over an email any time.