The 2016 Summer Olympics are upon us! Over the next few weeks, dozens of the world's finest athletes will compete for gold, silver and bronze. While most of us aren't in Rio going for the gold, we can't help but be inspired by those coveted medals.
One great option for adding metallic shine to your print project is foil stamping. Gold foil is a classic, elegant addition to any job, and the more obscure foil colors can surprise even a seasoned print professional. Foil stamping is more practical for large quantities and offset printing. We often see gold foil in the higher education industry, ceremonies and events, and holiday print.
We also love pearlized papers, which are available for HP Indigo in limited colors (including gold and silver).
Looking for the ultimate shine? Why not go for foil stamping on pearlized paper!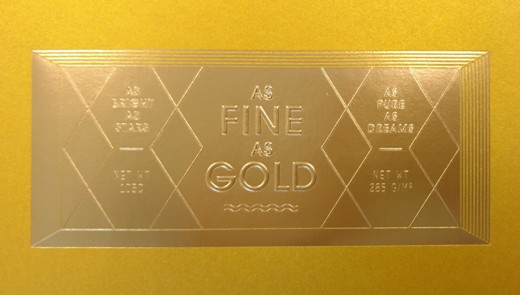 Idea credit: We snapped this picture from the latest Design Collection by Neenah Paper.
Have fun watching the Olympics and designing with metallics!