Offline Liquid UV Lamination

The purpose of a coating is to protect the printed piece from dirt, smudges, fingerprints, scratching, etc. Coating also provides scuff resistance. And, yes, it can improve the visual appeal of the piece by providing a glossier and smoother finish.
Liquid UV Lamination Benefits:
Very high shine finish
Good abrasion resistance
High clarity
Environmentally friendly
Instantaneous drying time with UV light exposure
And more!
Impact
Coatings allow you to really make your printed piece stand out. Depending on what kind of end result you want to achieve, coatings work to enhance the desired outcome. Use UV coating to make those rich, full color photos stand out, allow your strong graphical elements to pop, and really showcase your products.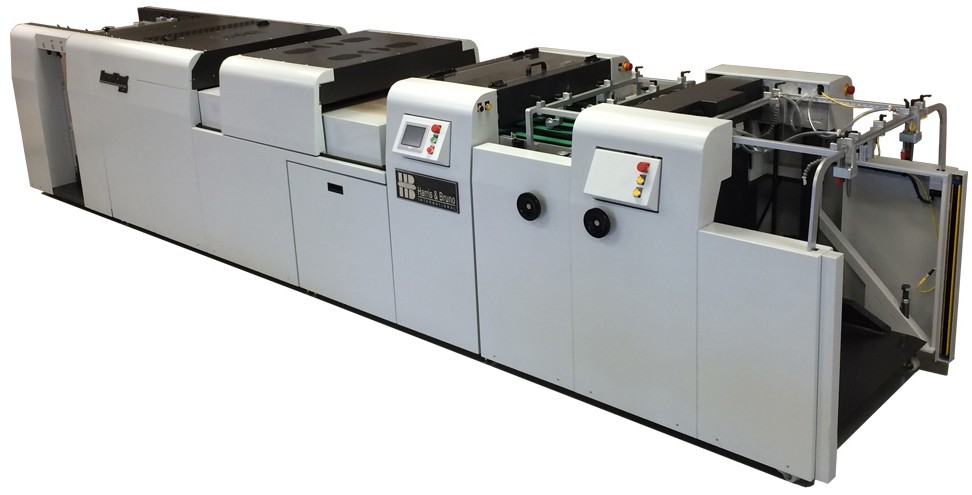 Aqueous vs. UV Coating: What's the Difference?
Not totally sure what the difference is between aqueous and UV coating? No problem. We're here to help.
Coatings are applied to printed sheets either during the printing process or afterward, as part of the finishing process. And there are only two reasons to use a coating: for protection or for visual impact. The primary reason is to protect a printed sheet from scuffing, fingerprinting, and other blemishes. The secondary purpose is to add something visual to your piece. The two most popular types of coating are Aqueous and UV.
Aqueous (AQ) Coating
Aqueous is a commonly used type of coating. It provides very good protection and is less likely to yellow over time like other types of coating. It's a water-based coating (hence the name) and doesn't cause emissions.
Aqueous is available in different finishes: high gloss, satin or dull (matte). Typically, it's applied over an entire sheet (AKA flood coating), and because of this, it's best used on a sheet that's at least 80# coated text or heavier. This will prevent curling and wrinkling.
UV Coating
UV or ultraviolet coating is applied either inline by printers or offline, as a finishing process. UV provides greater protection to the printed sheet than aqueous coating or varnishes. It gives the highest gloss and rub-resistance as well. Because of this, it's considered ideal for products like book covers, art posters, magazine covers, and calendars.
Over the years, UV coating's come a long way. Today, it's environmentally friendly and produces virtually no Volatile Organic Compounds (VOC's). Read our earlier post about UV Coating for more information.
UV coating starts out as a clear liquid that dries (cures) instantly under ultraviolet lighting. It can be flood coated or spot coated, and it's known for creating high-impact, high-value visuals. UV is perfect for protecting direct mail from the standard wear and tear of traveling through the postal system; however, its nature is such that UV coating resists additional "imprinting" once it's complete. For example, you'd apply UV coating to one side only of a business card, so that people can write on the other side. Likewise, you might apply this coating to one side of a postcard campaign, so that you can apply the addresses on the mailing side.
Advanced types of UV coating are now available, bringing greater impact to your materials by giving them actual texture. This is done inline, so no extra time is needed.
If you need help deciding which protective coating – aqueous or UV – to use on your print materials, consult your printer. Discuss the use and shelf life of your piece and how much of a visual impact you want it to make. Also, ask about your paper options, and make sure the printer knows whether your piece will need additional finishing and if it's going to be mailed.
For subtle effects or eye-catching drama, you can't beat coating.