Full Service Bindery
Take advantage of DPI Direct's bindery and finishing services. Our experienced, creative staff is skilled at problem solving and can assist with completing and fulfilling your complex printed brochures, booklets or dimensional pieces.
Comb Binding
Inexpensive Binding for Presentations
Also known as "GBC" binding, comb binding is one of the the least secure types of binding, but it can be opened and resealed for last minute content changes once binding has been completed. Although, opening and closing the comb binding is not easy without a biding machine. Numerous colors are available to match your design.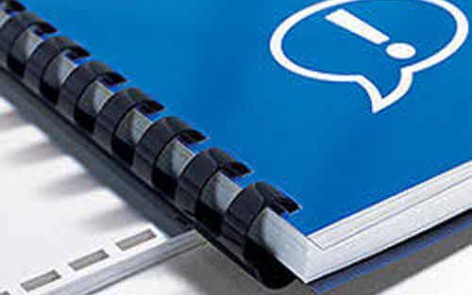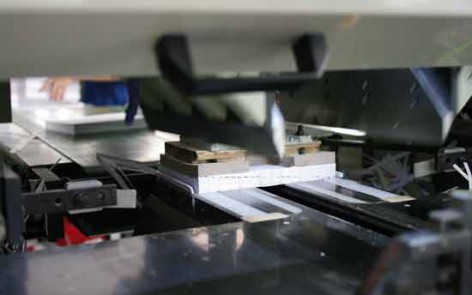 Accurate Cutting & Trimming
DPI Direct has very sophisticated, computerized paper cutters that are extremely fast and accurate. And we employ skilled professional operators who know how to do the job right. Our commercial paper cutters feature high-pressure hydraulic clamps to prevent paper shifting and razor-sharp carbon steel blades to guarantee the most precise cutting and trimming.
Die Cutting
Once a die line is created, the next step in the traditional die cutting process is to create the die. A die is created to the project specifications of each job, using a plywood board with sharp blades carefully hand crafted, bent and hand-affixed into place. It is held on file for you and can be reused many times should your project need additional copies in the future.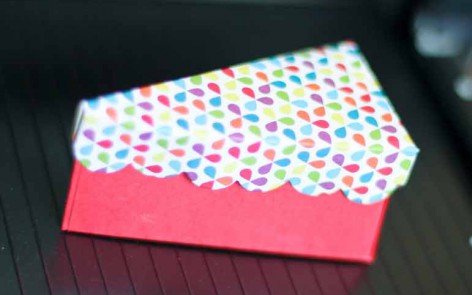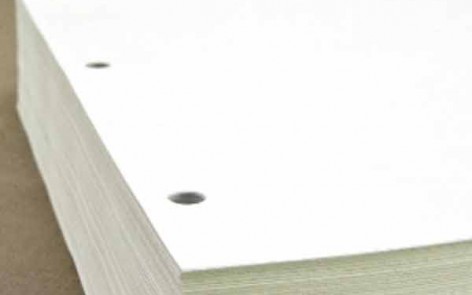 Drilling
We have powerful, hydraulic drilling machines that feature many different sizes of drill bits and can be adjusted for drilling anywhere on the sheet. Just remember to allow one and a half inches of extra margin for three-hole drilling along the side of the sheet of paper.
Decorative Eyelet Binding
Nickel or brass eyelets are used as a tool for side binding, with one or more eyelets used to bind an edge as an alternative to standard folding, saddle stitching or perfect binding. With eyelet projects, we will provide special packaging so damage does not occur during shipping. Without special packaging, damage can be caused by an eyelet rubbing against an adjacent product.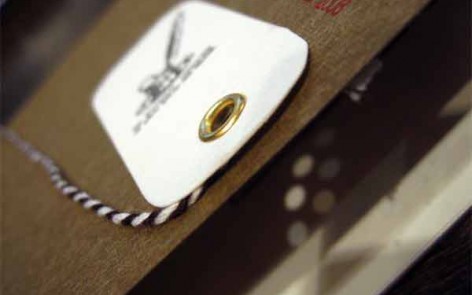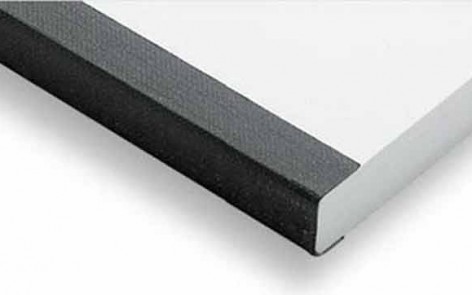 Fastback Tape Binding
Fastback tape binding is ideal for creating professional-looking presentations and bound documents at a fraction of the time and cost required to bind with alternative solutions such as coil, comb or wire. Ideal for documents of ten to 350 sheets, fastback tape binding is strong, lays flat and is approved by many institutions including the U.S. Courthouse. Colors available are black (most popular), blue and white.
Creative Folding
Our bindery and finishing department provides many different options for folding. Our high-speed folding machines can fold at speeds exceeding 5,000 sheets per hour. Many different folding formats are available, and for more unique folding jobs, we also offer several hand-folding options.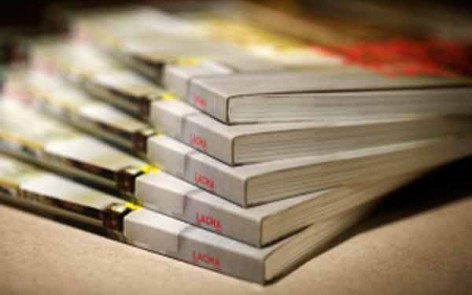 Perfect Binding
For the ultimate quality on multi-page documents, make it perfect bound. Like a paperback book, in perfect binding the pages are gathered together in the collating process, then attached to a heavier stock cover with a flexible adhesive.
Spiral or Coil Binding
Spiral or coil binding is a commonly used book binding style for documents, reports, presentations and proposals. Documents bound with coil can open flat on a desk or table and offer 360 degree rotation for easy note taking. The continual spiral binding gives document security and ease of use to the end customer. The standard color is black but other colors are available.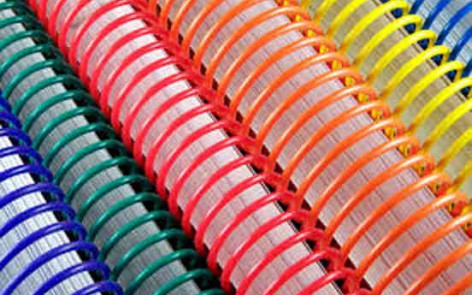 Saddle Stitching
Featuring two staples in the center of the document spine, scored and folded with a face trim, saddle stitching is our fastest and least expensive binding option for large or small quantity projects.
Scoring, Creasing & Slitting
Improve the Appearance of Any Folded Piece
Scoring ensures accurate folds and decreases damage to the ink or paper, including cracking. Slitting is also available to hold business or gift cards, to tuck in a panel, or for any other project specification.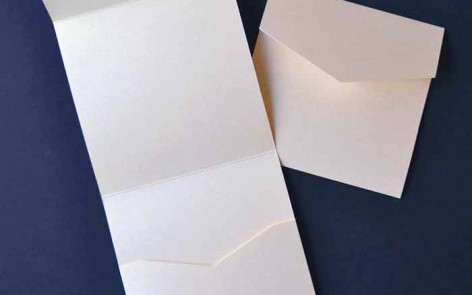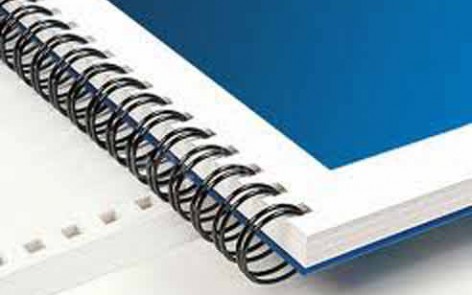 Wire-O Binding
This classic binding gives the security of coil or spiral binding with a more professional finish. Wire-o binding is often the preferred method for reports and documents which need to impress. Double loop wire loops fit into square holes which accommodates the shape of the double loops.