What are Silicone Edge Graphics (SEG)?
You may have noticed something new at trade shows. Fabric graphics are frequently being used. Better know as Silicone Edge Graphics (SEG), this format has many benefits?
SEG systems are quickly becoming the industry norm for advertising. The lightweight and portable systems are fully customizable provide a modern look for a wide variety of uses. DPI Direct provides custom solutions as well as traditional trade show graphics.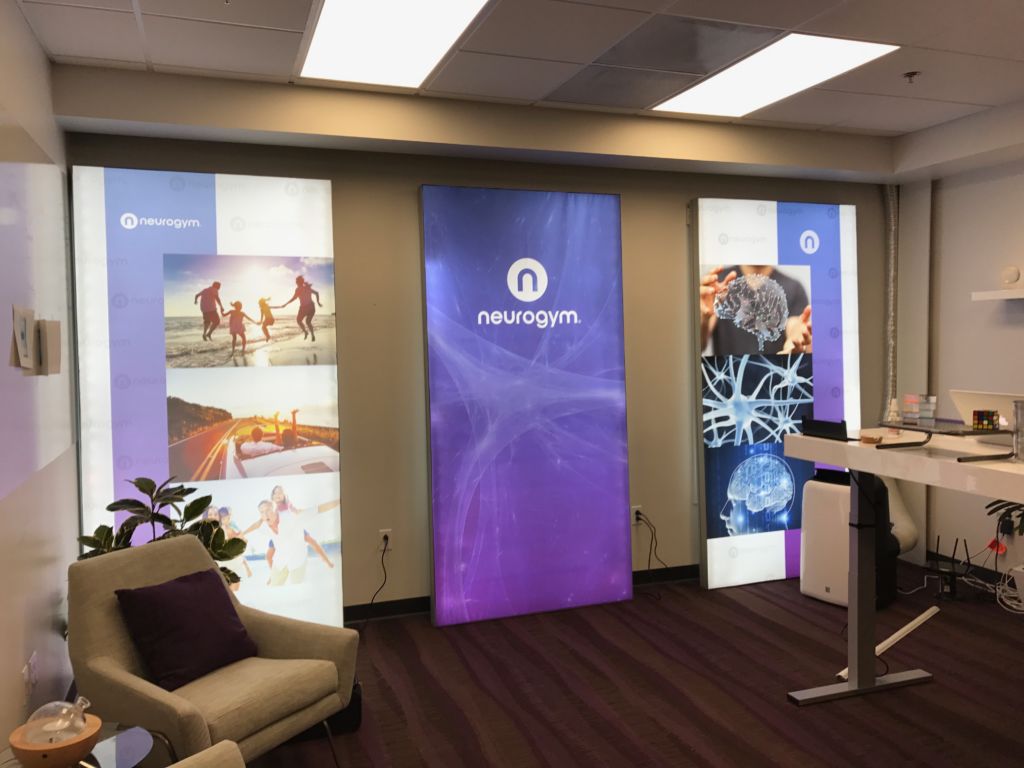 What is SEG (Silicone Edge Graphics)?
Silicone Edge Graphic (SEG)
SEG is a fabric graphic finished with a thin silicone strip called a keder which is a gasket is sewn directly to the edge of the graphic. The Silicon strip (keder) is then inserted into a frame with a recessed groove. The size of the graphic is precise and the fabric is taut when installed in the frame.
What is Different or Special about SEG?
Lightweight Fabric. Fabric is lighter and more durable than tradition direct print graphics.
Versatile. SEG can be used on many SEG aluminum extrusion profiles (including ClassicMODUL TSP profiles).
SEG graphics are durable, vibrant, and lightweight.
Less Frame. SEG graphics are the perfect choice when more graphic and less frame is desired.
No Sew Line provides a more finished look to your exhibit or retail wall display.
SEG Two-Sided Lightbox
Storage and Shipping. Fabric is lighter than many other graphics. Fabric graphics take up much less space than traditional direct print graphics when neatly folded.
Care. Fabric graphics can be longer lasting than traditional graphics.
Lightweight. Larger graphics weigh less.
Cost. More image bang for the buck!
Green. Inks and fabric options can be recycled.
No Glare. Fabric is the perfect choice for media walls or any backdrop that is being photographed or filmed.
Versatility. SEG fabric can be applied to most displays or event structures.
Less Visible Frame. The silicone edge means you see more graphic and less frame.