Special Finishing Services to Complete Delivery
To complete our digital printing and marketing support services we also offer:
Mounting
Lamination
Life-size and puzzle cutouts
Velcro
Grommets
Hanging clips
Custom crates, shipping and packaging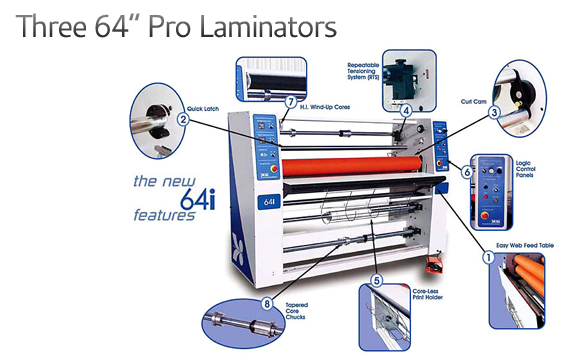 Mounting
DPI Direct's three 64″ professional laminators assure that your job will be completed on time. We can custom mount your photo to many materials. We also offer mounting of digital photo prints onto plexiglass and many additional custom finishing and mounting services.
Lamination
We always suggest that laminate be applied to the front of your prints, to protect and enhance the appearance of a photo print. We also offer front and back lamination for durability which can be flush cut to the edge or encapsulated for a completely sealed print.
Life-Size Cut-Outs and Puzzle Cut-Outs
Large prints which we mount on ridged boards are then freeform cut using our Zund Cutters and iCut Routers to desired shape. Often these life size cut outs of people or images are free standing and easel backed.
Mural Splicing
We can provide splicing of multi-panel murals in order to produce oversize high-impact displays.
From simple frames of gold, silver or wood, photo-track hanging strips for outstanding ceiling displays, to custom pop-up and portable displays, we can provide the finish your image deserves. We offer Velcro, grommets and hanging clips. and we can custom crate or box for shipping anywhere.