Face Mounted Acrylic Prints
Acrylic Prints are beautiful laser photo prints face-mounted to plexiglass.
Acrylic Face Mounted Prints are custom-crafted display pieces that give photos the depth of 3D for a stunning presentation with impact! Choose Acrylic Face Mounted Prints for a premium contemporary display for home decor, business displays or gallery exhibits.
HOW IT'S DONE:
We start by photo laser printing your image on FujiFlex photo polyester. Next, the print is face-mounted with optically clear adhesive to OPAT high quality acrylic and backed with 2mm black PVC. Our crystal-clear acrylic provides optical depth and luminosity for unmatched beauty and brilliance. Without the distraction of a frame, Acrylic Face Mounted Prints provide an uninterrupted, ultra-modern display that highlights both the image and your wall.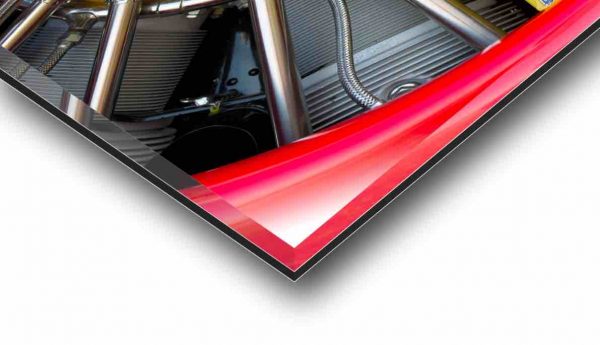 Face Mount: FaceMounts include a custom aluminum box cleat (back frame) attached to the back of the print and inset 2″s to minimize visibility. They attach to the wall with a standard aluminum Z-Bar. Float Mounted prints sit 3/4″ from the wall and cast an attractive shadow on the wall.