Graphic and Web Design
DPI Direct's Graphic & Web Design Services go beyond traditional repro work to provide comprehensive digital solutions for content creation, preparation, and management. From creative graphic design, web design, scanning and photography to digital design, digital asset management and collaborative workflow tools, DPI Direct has the creative knowledge to help you reach your target audience.
Apps & Web Applications
Looking for the latest marketing techniques to outsmart your competition? Our website applications and native mobile apps offer the cutting edge in brand engagement and customer acquisition. To allow for instant and powerful one-step engagement for all your digitally-connected visitors, creating a database-driven custom app or website application is an excellent strategy. Custom app development services from DPI Direct allow your brand to capitalize on buyers' changing behaviors and constant online activity.
Responsive Web Design
Future-Proof Your Business
When on-the-go consumers visit your site using their mobile devices, are you delivering an optimal experience? Avoid the pinching and squeezing of fixed-width websites by choosing DPI Direct to create an updated online presence for your organization. A responsive web design helps businesses capture consumer attention by delivering content at an ideal size for each device. Responsive websites adapt to the many display sizes that are on the market today, and are ready for viewing on the devices of tomorrow.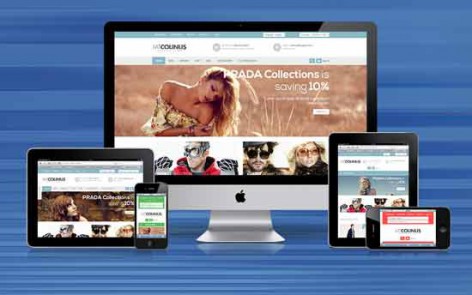 E-Commerce Web Design
Capitalize on the surge in online consumer behavior with a modern e-commerce website design. Our team has created numerous e-commerce and m-commerce websites using the latest secure and user-friendly platforms. We offer fast turnaround development, and we won't rest until you are 100% satisfied with the results. Our benchmark for success is not only complete customer satisfaction but also a smooth transaction flow, and we back it up with ongoing technical, logistical and marketing support.
Creative Graphic Design
Creative Solutions for Your Print, Display and Online Needs
Our graphic designers can use your existing brand elements to create new materials that are consistent with your brand or design a completely new identity and startup branding package. With capabilities including digital photography, video shoots and creation of two-dimensional and three-dimensional brand elements, you can count on DPI Direct for original concepts, stylish graphic design and complex production.