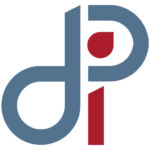 Commercial Offset & Digital
Our commercial division expects to see an increase in packaging with embellishments. We're seeing more and more boxes with specialty coatings and foil as products battle to stand out on the shelf.
We also have our eye on digital printing has seen rapid growth in the past decade. Now, it's becoming more common, and the way marketers use it is changing.
"Digital printing is beginning to grow in commercial printing." – Mike Dow, General Manager
We expect to see an increased demand for the flexibility and targeting made possible with digital. Larger sheet sizes and quantities are making digital printing more affordable and available for commercial applications.
Postage costs are increasing, which will drive less, more meaningful mail.
In order to keep a steady return on investment for direct mail, we expect marketers will create more engaging and personalized campaigns. We've talked before about how targeted direct mail yields a higher ROI than static mail, despite a higher cost-per-piece initially. According to Carlson's 1-1 Response Rate Report, static mail has an average response rate of 3.2% versus the average for personalized mail: 12.3%. As postage rates increase, marketers will have to get smarter about connecting with recipients in order to retain the value in their direct mail campaigns.
Large Format
"Soft signage is the biggest trend in large format printing." – Paul Moebius, VP of Business Development
So what is soft signage? We like What They Think's definition: display graphics printed on a textile- or fabric-based substrate.
While this can include banners, flags, tablecloths, etc., we expect to see major growth in soft signage for trade shows and POP (point-of-purchase) displays. Many of these displays take advantage of SEG (silicone edge graphics) solutions.
As the demand for soft signage grows, printers greater than three meters wide (like DPI's HP Latex 3600) are being introduced. This "grand format" reduces finishing time and increases quality by printing directly on large substrates, requiring little or no paneling and therefore less sewing.
We've also noticed a trend in our fine art photography printing toward acrylic face-mounts. We expect this sector to grow for both gallery prints and in-home art.
Labels
The label industry has seen a decrease in run length as companies introduce more sizes and variety in their products. According to Focus Label, "Press manufacturers are very aware of the market trend and reduced product run lengths…They are adding more automation into the latest [flexo] press designs in order to reduce set up times and waste."
Automation was the number one reason we chose Edale for our new flexo press.
Another trend we're forecasting for 2021 is shrink sleeves, Shrinks are very appealing to marketers because they offer the largest surface area for branding. A shrink sleeve wraps around the entire bottle, cup, tub or other packaging.
Freedonia Group predicts the shrink sleeve industry will grow at an annual rate 5.2% through 2021.
"Shrink sleeves provide brand owners with 360-degrees of coverage for their products, which helps differentiate their product on the shelf. DPI will be investing in shrink sleeve converting equipment to expand our services in this area." – Matt Teeter, VP of Labels & Packaging