Automatica FL Binding Machine
The block builder machine with pre-glued paper. AUTOMATICA by Photostory is a completely automatic machine for binding panorama photobooks and insert protection paper between prints. You just have to place prints in the loading area and let our machine AUTOMATICA do the job for you! The block builder machine will crease, insert protection (glossysheet) in each creased photo (not the Light version) and build-up the block placing the "easysheet", the pre-glued paper between the pictures. All you have to do is remove the phonebook at the end of the working cycle, place it in the heating set, then in the pressure set to cool and trim before sticking the cover.
AUTOMATICA FL can crease and bind more than 300 panorama prints per hour. It binds digital books up to 12×20 inches print, print size 20×40 inches. Minimum size is 6×8 inches. Max album thickness 8 cm.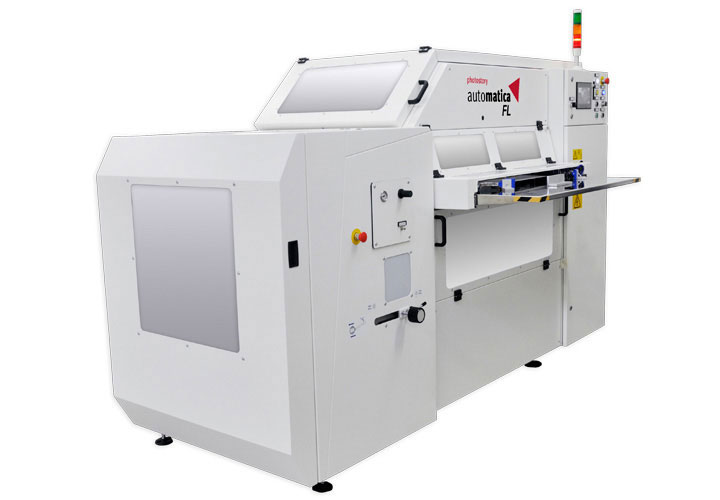 Share This Story, Choose Your Platform!
For privacy reasons Vimeo needs your permission to be loaded. For more details, please see our
Privacy Policy
.
I Accept