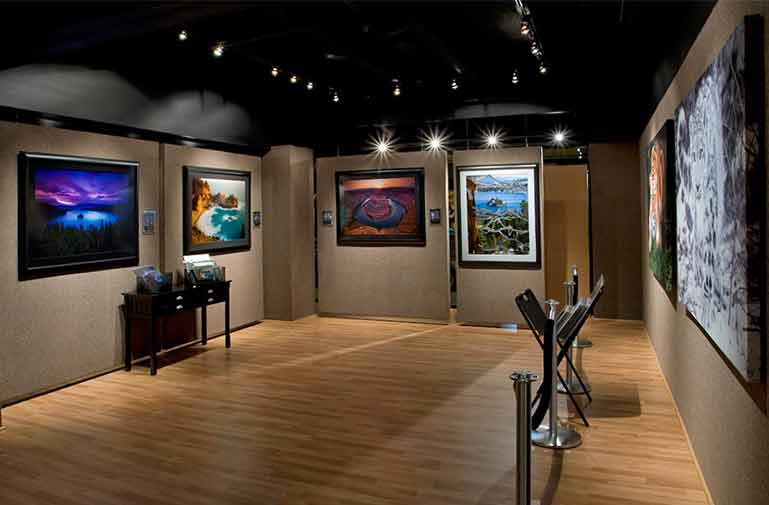 Turn Your Images Into Gallery-Quality Wall Art
If you've visited a San Diego photographic art gallery recently, you have probably seen the latest trend in large format printing – acrylic face-mounted digital prints. With acrylic/plexi mounting, the print is applied directly to clear acrylic, which creates a modern style and keeps the focus on your image instead of external frames or distracting textured canvas.
Depths from 1/8″ to 1″ acrylic are available, with standard polished edges capturing light and providing a distinctive accent to your acrylic print. Round corners are also available. And to add a high-tech touch to your artwork, brushed silver standoffs can be applied to the corners for a more permanent mounting approach.
From Frames to Frameless
When digital printing directly onto canvas hit the market a few years back it was quickly adopted in offices and homes as a more modern alternative to decorative framed and matted wall art. Now with face-mounted acrylic prints, beautiful vivid digital prints can be displayed with a more modern flair, where your art is the star, and matting and frames are a thing of the past.
Acrylic face-mount prints are an exciting new way of showcase your digital art and photography, offering an amazing level of vibrancy and color. Standard LightJet material is most often used, however archival quality Fujiflex material is also available, as well as metallic materials for an even more distinctive vibrant appearance.
The acrylic mounting approach is quite durable for most uses, including in your home, gallery or corporate facility. For retail and high traffic areas, if you plan to rotate and move your prints around a lot, or if you plan to store them loosely, then you may want to consider application of an additional backing material. For maximum affordability we recommend the distinctive look of black 3mm PVC backing, or for even greater durability ultra-low profile aluminum Dibond material can be added to the back.
For hanging your acrylic print, we can apply wooden cleats with black-painted edges to offer a gallery quality look at an affordable price. Using these fully custom hanging cleats offsets your print from the wall by one and a half inches, creating shadows that act as accent for your beautiful frameless acrylic print.